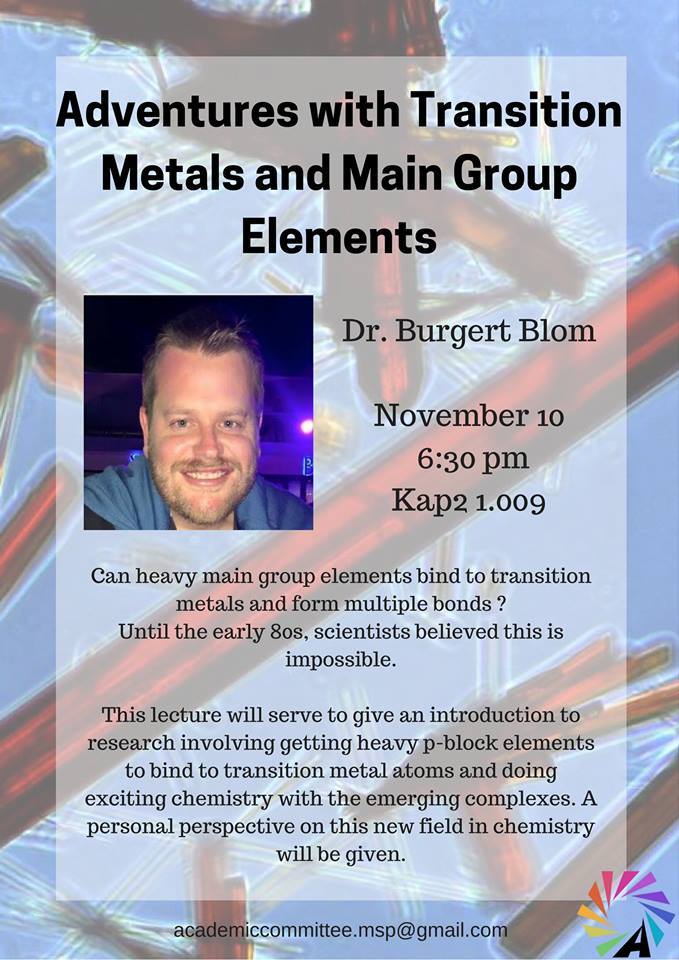 Join us for our 3rd edition of Broaden Your Aperture in the 2016/2017 academic year by Dr. Burgert Blom
"Can heavy main group elements bind to transition metals and form multiple bonds ? Until the early 80s, scientists believed this is impossible. This lecture will serve to give an introduction to my research interests which involve, for the most part, getting heavy p-block elements (like silicon, germanium, tin etc.) to bind to transition metal atoms and doing exciting chemistry with the emerging complexes. So I will give a personal perspective on this new field in chemistry. I will try to introduce these contemporary ideas in an approachable way, and also talk a little bit about the people I worked with in the last 15 years; from Cape."
As in every BYA, free snacks and drinks will be provided.